Scritto da
Massimo Bonfatti

| Archiviato in Eventi | Scritto il 07-05-2010
Capelli lunghi per Rock No War
Chi si è perso le precedenti presentazioni del libro Capelli lunghi (ammesso che ne fosse interessato) potrà rifarsi a Solignano di Castelvetro (Modena) sabato 8 maggio ore 21 circa.
Infatti i fantastici volontari del Costaiola on the Rock hanno predisposto la presentazione sul palco (tra un concerto gratutito e l'altro) e chi lo vorrà potrà porci domande o tirarci frutta marcia e avanzi di costaiola alla griglia.
Ci sarà una mostra con le tavole del fumetto, i libri da vendere e autografare da me e Giubilei e forse altro.
Il vitto è abbondante, economico e genuino, l'ambiente è allegro e pieno di giovani (come Esterina e Michele di Capelli lunghi)
e i proventi vanno alla nobile causa di Rock no War.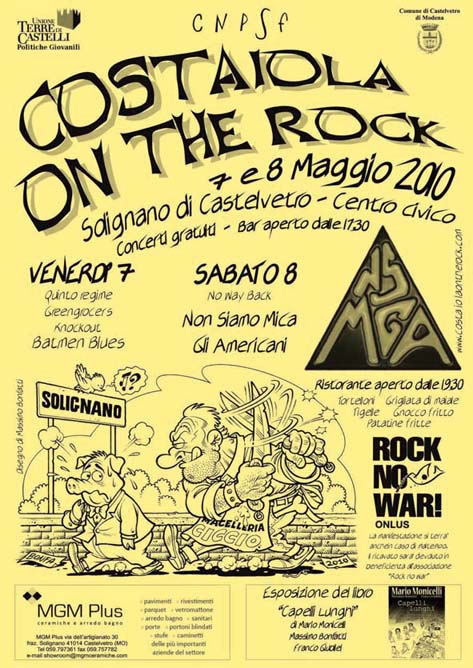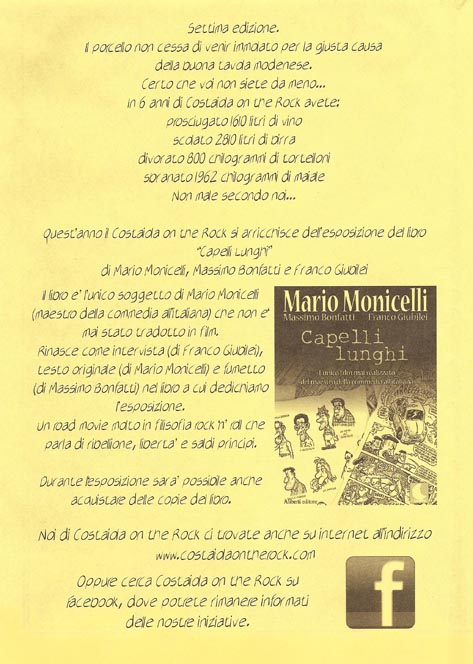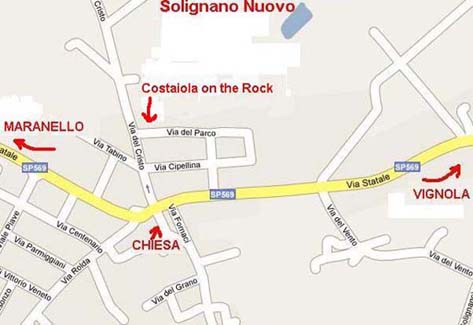 ---
Reportage da Solignano – sabato 10/5/2010
La presentazione si è svolta come previsto, nonostante nel pomeriggio si siano alternati scrosci di pioggia e sprazzi di sole. Si è parlato di più di duemila persone presenti (nel sito http://www.rocknowar.org/  e su quello del forum http://www.facebook.com/login.php  potrete avere notizie più dettagliate ed opinioni). Fatto sta che Bonfa e Giubilei hanno fatto la loro "porca" figura (è il caso di dirlo, data la celebrazione della grigliata mista di maiale) e sono saliti sul palco come due vere rock star, presentati dal pimpante Filippo detto "Figo", tra la curiosità un po' sbigottita della folla giovanile. Il disegno originale riprodotto qui sotto è stato donato al coraggioso che si è azzardato a fare una domanda. Contemporaneamente era allestita una mostra delle tavole del fumetto nella bella sala conferenze del centro civico, dove era possibile vedere e ascoltare in tutta calma una video-intervista in cui il grande Monicelli parla del film e del fumetto. Sotto una tenda vicina al palco un volontario vendeva magliette, spille, cartoline di Rock No War e copie del libro Capelli lunghi. E' stata anche una piacevole occasione per incontrare una eroica delegazione di ragazzi e ragazze di ComixComunity che si sono avventurati da Reggio Emilia fin sulle colline delle Terre dei Castelli modenesi e vari amici vicini e lontani in un clima allegro e divertente. Un grande ringraziamento quindi ai ragazzi del Costaiola on the Rock, per aver avuto il coraggio di inserire la presentazione di un libro e di una mostra in un evento tradizionalmente musicale, segno di intelligenza e di responsabilità culturale. Un grande plauso va anche ai tanti volontari, giovani, adulti e anziani che hanno lavorato come camerieri, cuochi, inservienti ecc. Senza di loro queste belle e gustose iniziative non sono possibili, come non sarebbero possibili senza tanti giovani che hanno voglia di divertirsi in modo semplice, sano e poco consumistico. Alla prossima occasione col Costaiola on the Rock e Rock No War!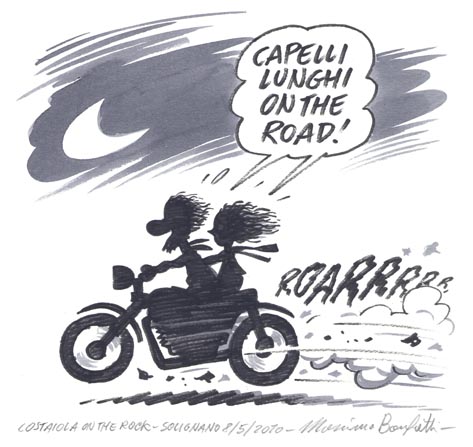 ---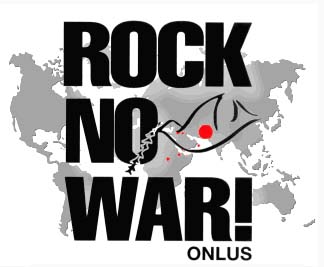 SITO COSTAIOLAONTHEROCK
http://www.costaiolaontherock.com/index.html
MAPPA X SOLIGNANO
http://maps.google.com/maps?f=q&source=s_q&hl=it&geocode=&q=solignano+di+Castelvetro&sll=37.0625,-95.677068&sspn=48.421237,78.310547&ie=UTF8&z=14
COSTAIOLA SU FEISBUC
http://www.facebook.com/login.php
ROCK NO WAR
http://www.rocknowar.org/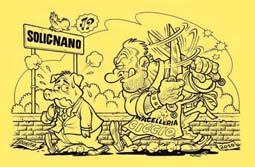 Anche quest'anno i ragazzi del Costaiola on the Rock organizzano l'evento musical-gastronomico-ricreativo i cui proventi saranno devoluti a Rock No War.
Anche quest'anno il Bonfa ha disegnato il poster ma per la prima volta, tra un concerto e l'altro (gratuiti) il Bonfa stesso con Franco Giubilei presenteranno il libro Capelli lunghi al folto pubblico giovanile (folto come i capelli di Michele ed Esterina, protagonisti della storia, e giovani come loro).
Contemporaneamente alla presentazione che si terrà sul palco la sera di sabato 8 maggio nella sala conferenze verrà proiettato un filmato-intervista a Mario Monicelli che parla del contesto in cui creò la storia e saranno esposte le tavole del fumetto, nonchè i volumi in vendita .
Filmato, mostra e libri saranno disponibili anche stasera, venerdi 7 maggio. Vi aspettiamo numerosi e pimpanti!
---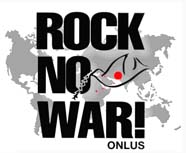 SITO COSTAIOLAONTHEROCK
http://www.costaiolaontherock.com/index.html
MAPPA X SOLIGNANO
http://maps.google.com/maps?f=q&source=s_q&hl=it&geocode=&q=solignano+di+Castelvetro&sll=37.0625,-95.677068&sspn=48.421237,78.310547&ie=UTF8&z=14
COSTAIOLA SU FEISBUC
http://www.facebook.com/login.php
ROCK NO WAR
http://www.rocknowar.org/
Reportage da Solignano cliccando qui:
commenti: 386